Thermal treatment of tar-containing asphalt
Since 2001, the reuse of tar-containing asphalt is no longer allowed in the Netherlands. The Dutch government aims to permanently remove tar-containing asphalt from the supply chain. We also see this development in neighboring countries. Thermal cleaning of tar-containing asphalt is included in the national waste management plan as a minimum standard. In practice, this means that all tar-containing asphalt that is released needs to be cleaned thermally.
For this purpose, REKO has developed a cleaning technique that not only cleans the asphalt of the harmful substances contained in it but also produces valuable, high-quality raw materials and uses the energy generated for heating and electricity production at the same time. This mode of production closes the circle. The products, ECO fillers, ECO sand 0/2 and ECO granulates 2/8 and 8/16, are subsequently sold to the asphalt and concrete industry.
With our annual production capacity of 1.8 million tonnes, REKO is an important player in the construction industry's raw materials market.
Want to know more about our thermal treatment process? Take a look at the cleaning process step-by-step here.
Circular economy, reduction of CO2 emissions and phasing out substances of concern
With a view to a circular economy, European countries increasingly impose stricter conditions on the recycling process and production chains of old asphalt and the processing of tar-containing asphalt. Thermal cleaning meets these sustainability criteria.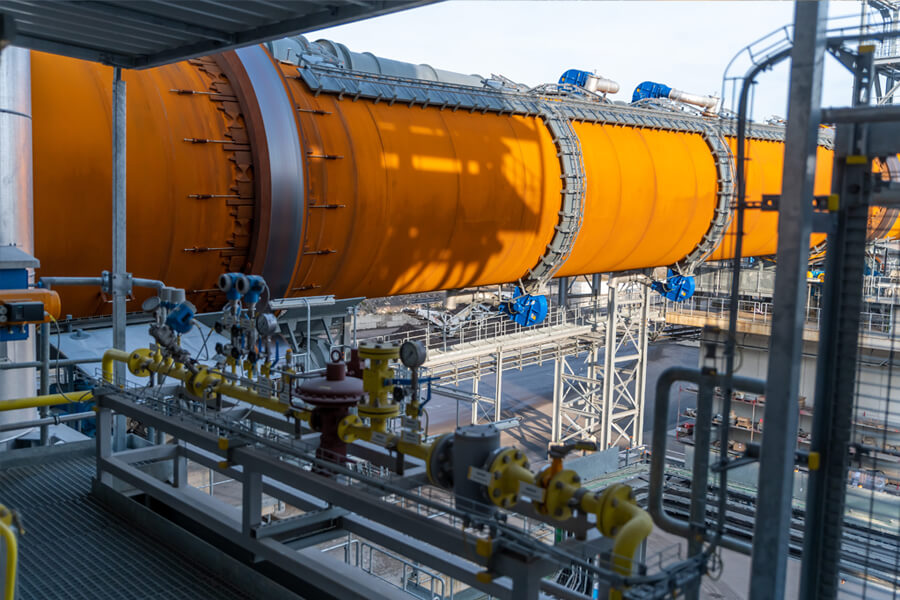 Harmful substances are completely destroyed and thus completely phased out from the cycle of high-quality applications of mineral raw materials. Furthermore, the raw materials released from the process are used in a high-quality way as a substitute for primary raw materials in asphalt and concrete production.
In addition, the energy released from the tarred asphalt is used to produce steam that generates electricity in a steam turbine and can also provide heat to a heat network.
The thermal treatment process at REKO does not produce any residual flows for which there is no market, nor does it produce streams that are reused at low value. Everything is fully used as a high-quality raw material and as renewable energy.
REKO's clients know by means of a statement issued by REKO that the tar-containing asphalt released from their projects has been thermally cleaned and that they thereby contribute to a circular chain management and a reduction in CO2 emissions.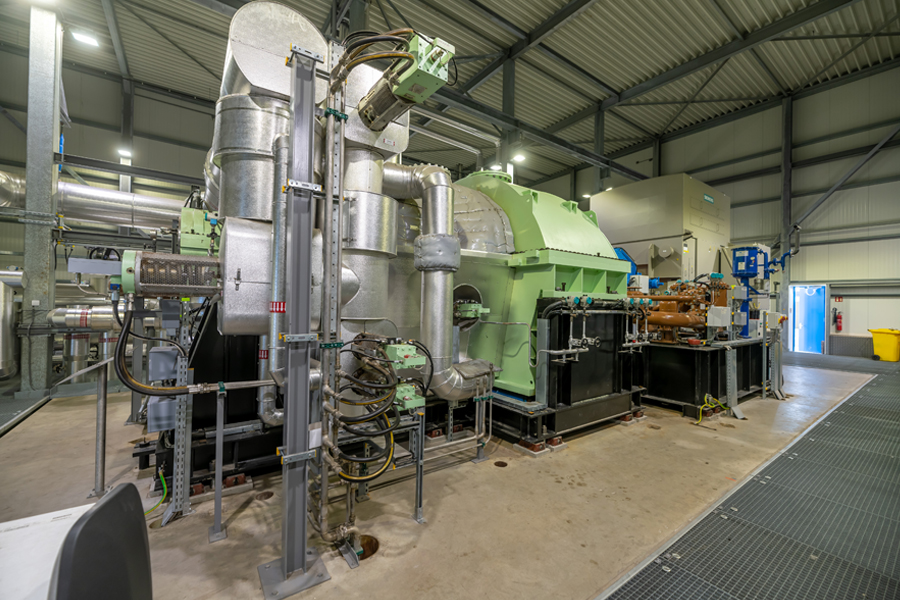 Economy and ecology
Thanks to a specially developed thermal treatment process that cleans tar-containing asphalt at extremely high temperatures, REKO is the only company able to process mineral waste containing tar or bitumen into high-quality raw materials. The resulting materials are supplied as clean, certified end products such as sand, gravel, filler and gypsum. These products are both an economic and ecological alternative for companies in the asphalt and concrete industries and the civil engineering sector. REKO offers the end products at competitive prices, thus helping to reduce the demand for natural materials.  Moreover, a large amount of heat released during the cleaning process, is used to generate electricity.
We have asked the Fraunhofer-Institute to carry out research into the sustainability aspects of our process. You can find their report here.