REKO is a recycling company that uses a unique sustainable thermal cleaning process to recycle mineral waste into high-quality raw materials for the asphalt and concrete industries and the civil engineering sector. In this process environmentally hazardous substances are completely destroyed. In addition, high-quality raw materials are produced and the heat released is converted into steam and electricity with high efficiency.
Large capacity
The large treatment capacity offers clients both continuity and flexibility. With an annual capacity of 1.8 tons of Asphalt Waste Containing Coal Tar (AWCCT), REKO is the largest mineral waste recycling company in Europe.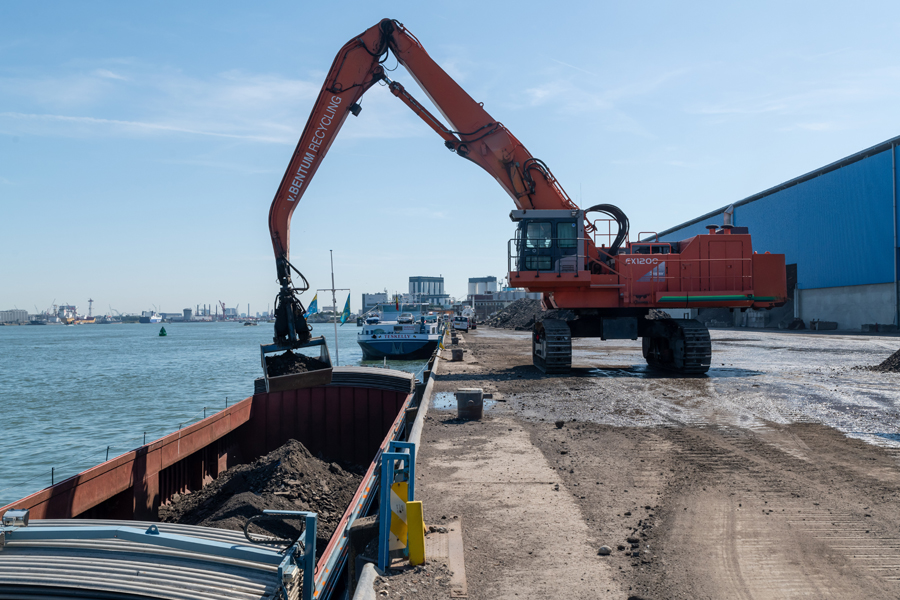 Sustainable construction projects consisting of recycled materials
Hundreds of thousands of tons of tar-containing asphalt in the form of cleaned ECO sand 0/2, ECO granulate 2/8, ECO granulate 8/16 and ECO-filler have already been given a new second life in circular use.